Illustration
The Lucky Pig's Delight, Digital Media, 2023.

Lucky pig is part of a series of drawings inspired by the colorful neighborhoods of Chinatown, San Francisco, that mean so much to me having visited them as a little kid. In this enchanting illustration a happy pig takes center stage. The pig, a symbol of good luck and propserity in Chinese culture, radiates a jovial spirit as he sits down enjoying a cold beer with a Vietnamese hat perched on its head. The setting captures the bustling atmosphere of Chinatown, as white rabbits frolic around the pig. In Chinese folklore the rabbit is a symbol of luck and longevity. This illustration is not just a celebration of Chinatown's uniqque charm but also a personal tribute to the artist's cherimsed memoires of wandering through these streets as a child.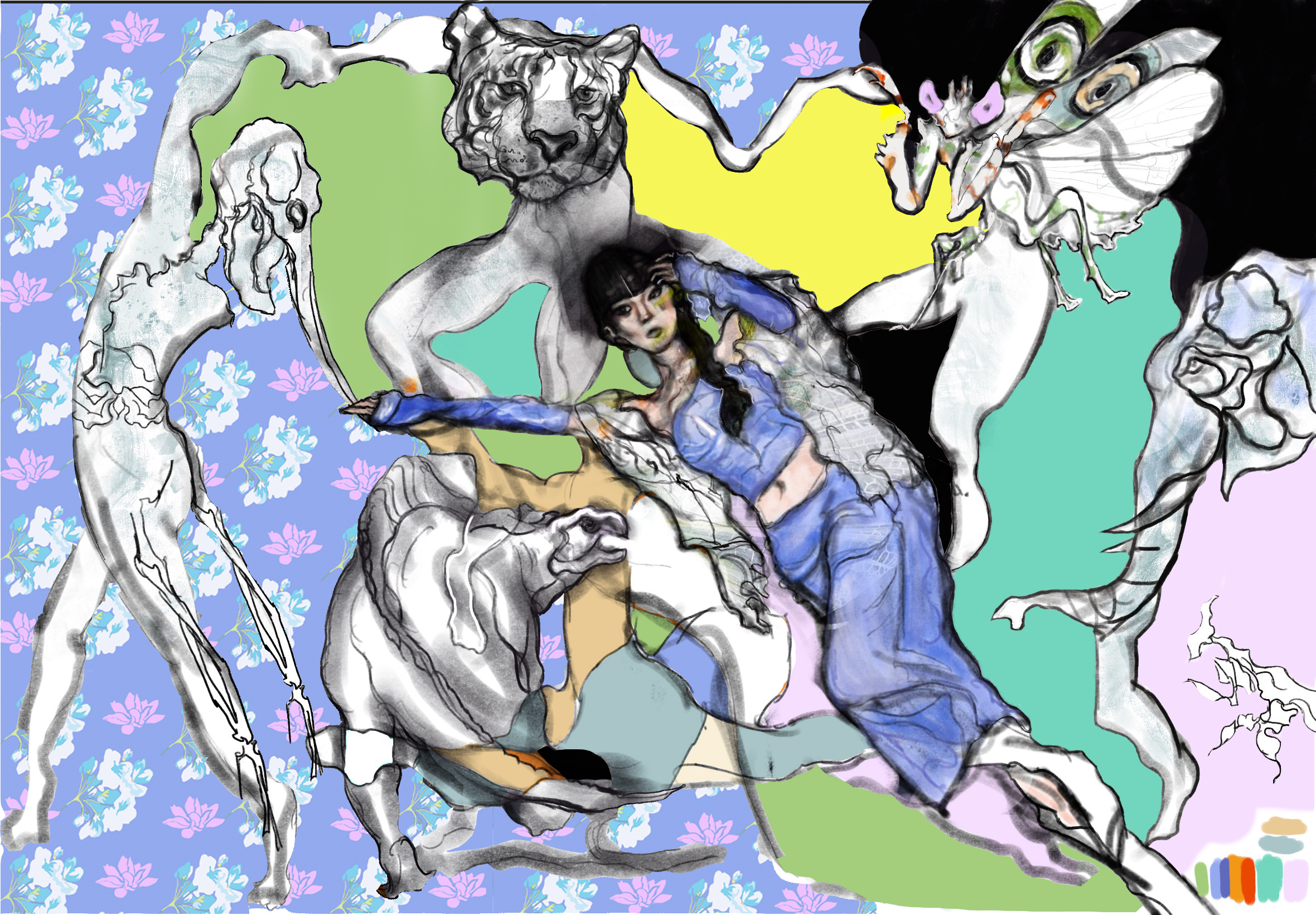 Reflections Digtial Media, 2022.

Reflections is mixed medium digital illustration. Part of a project about overcoming the stress of media overconsumption, the image was meant to inspire feelings of relaxation. It was seen on display as a print at SomArts in May of 2022.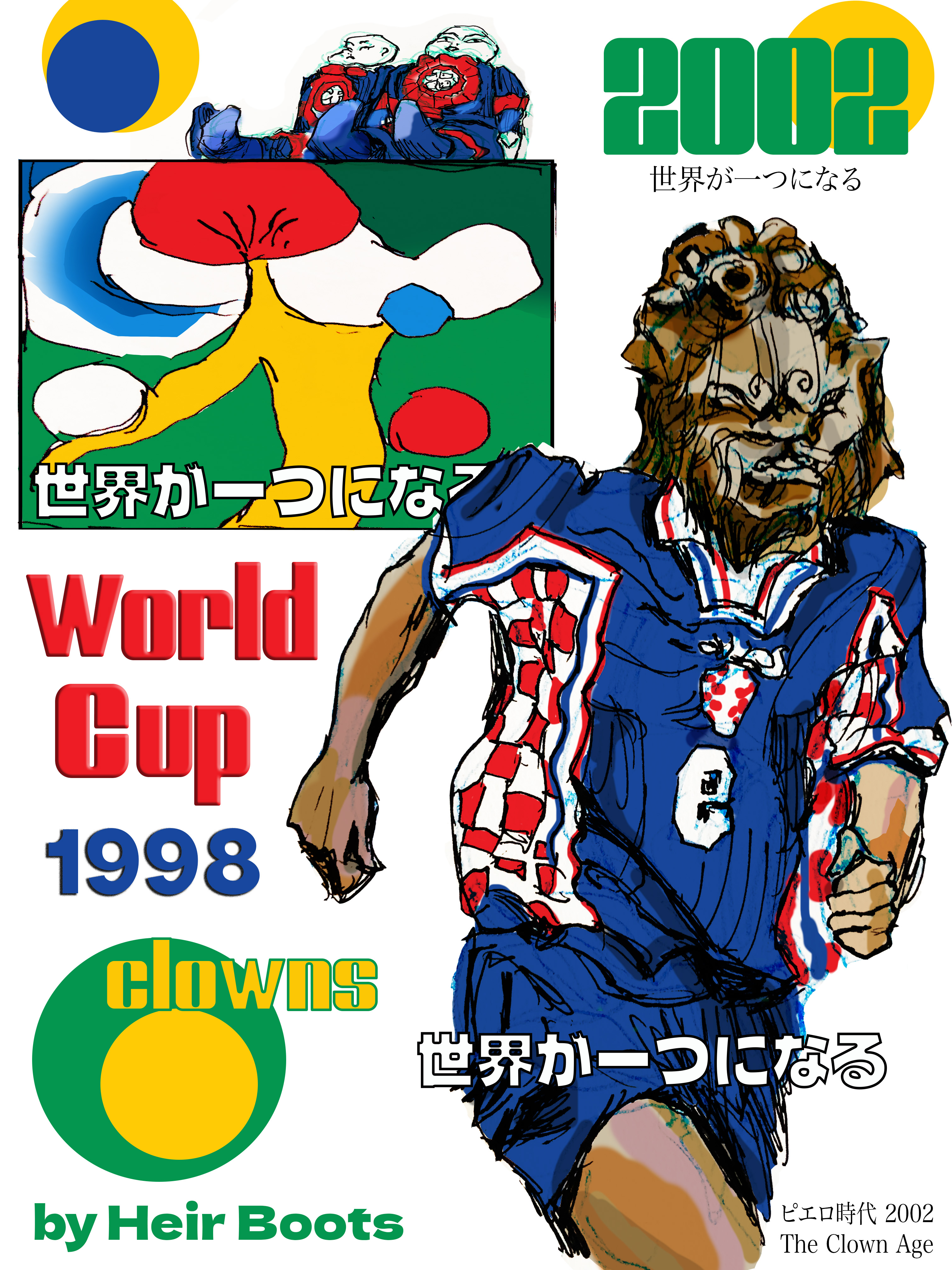 World Cup Clowns, 2023. Digital Media.

World Cup Clowns is mixed medium digital illustration. An exploration of text and color inspired by the hype of the 2022 World Cup.