Painting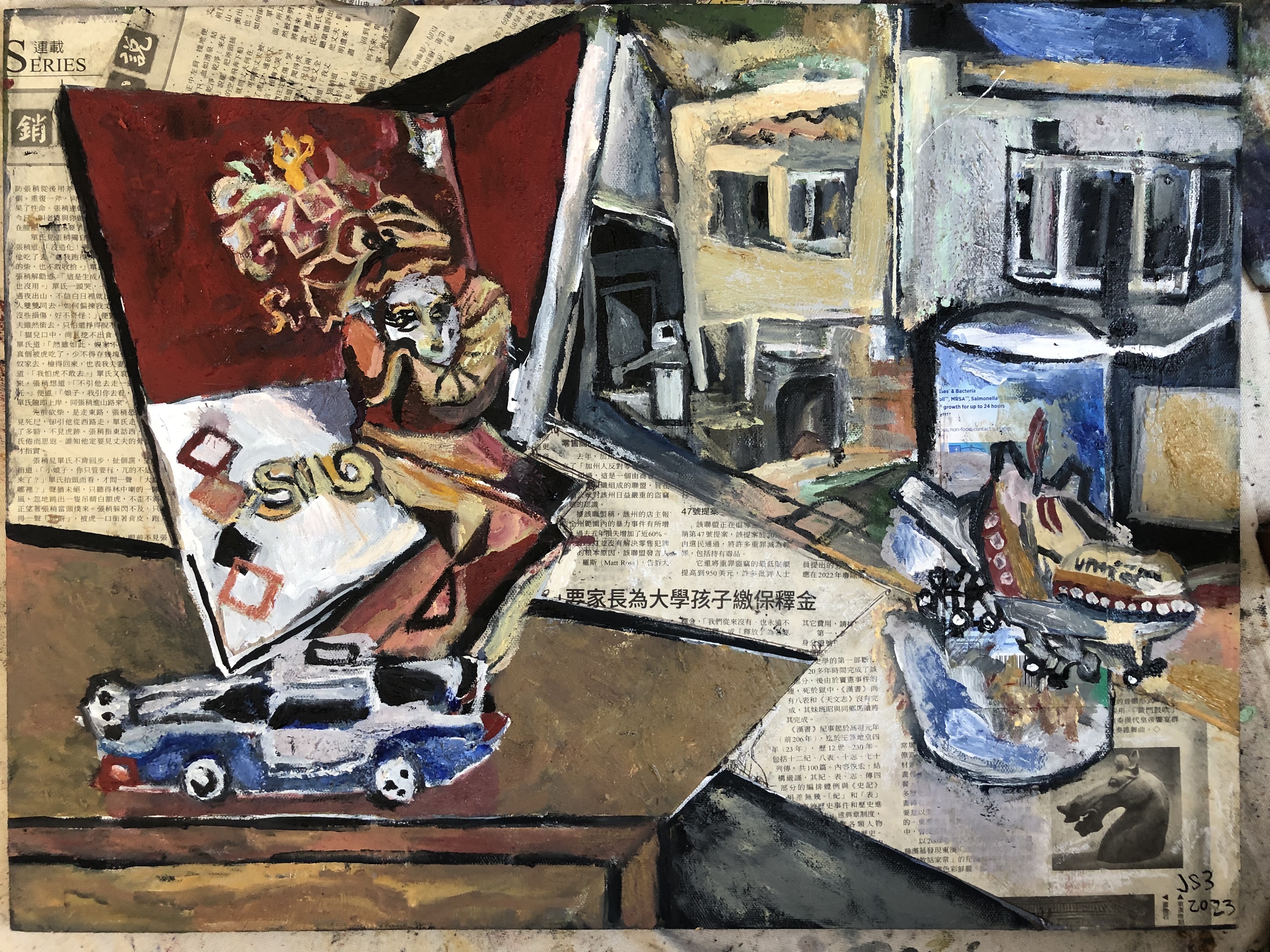 Still life with street view, 2023, oil and acrylic paint on canvas

This still life features a San Francisco street view out of a window with objects that appeared in childhood such as a toy car, a toy airplane, an old antique doll, a vintage candy box, and Chinese newspaper clippings. There are elements that are an homage to my grandfather who often read the Chinese newspapers and had toy airplanes from United Airlines where he worked for many years.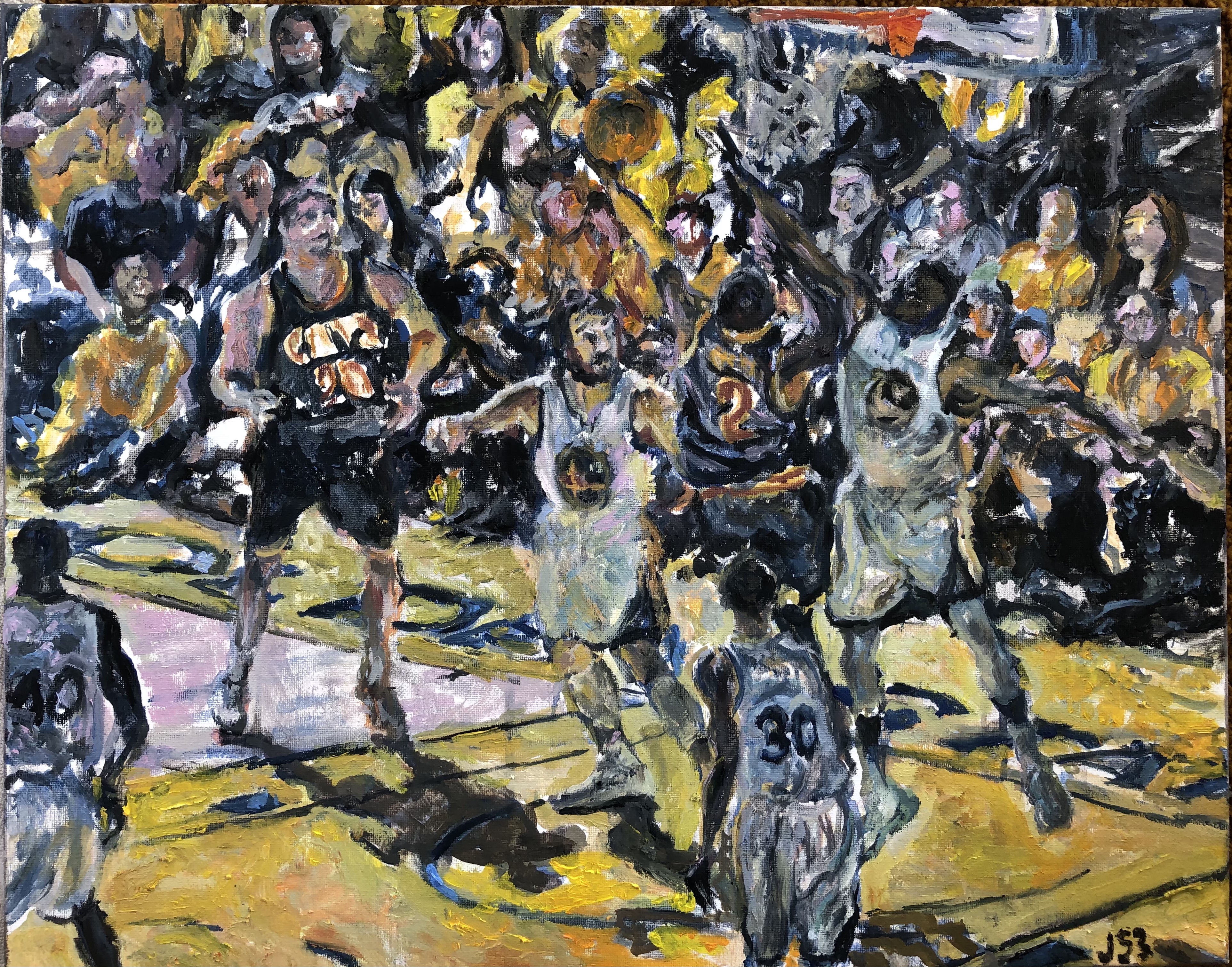 Sacrifice, 2022. Oil on canvas

Sacrifice shows a dramatic scene from the 2015 NBA Finals between the Cavs and the Warriors full of movement and intensity. This painting recieved an award for Artistic Excellence during an exhibiton at the Thacher Gallery in 2022 for its impressionist style.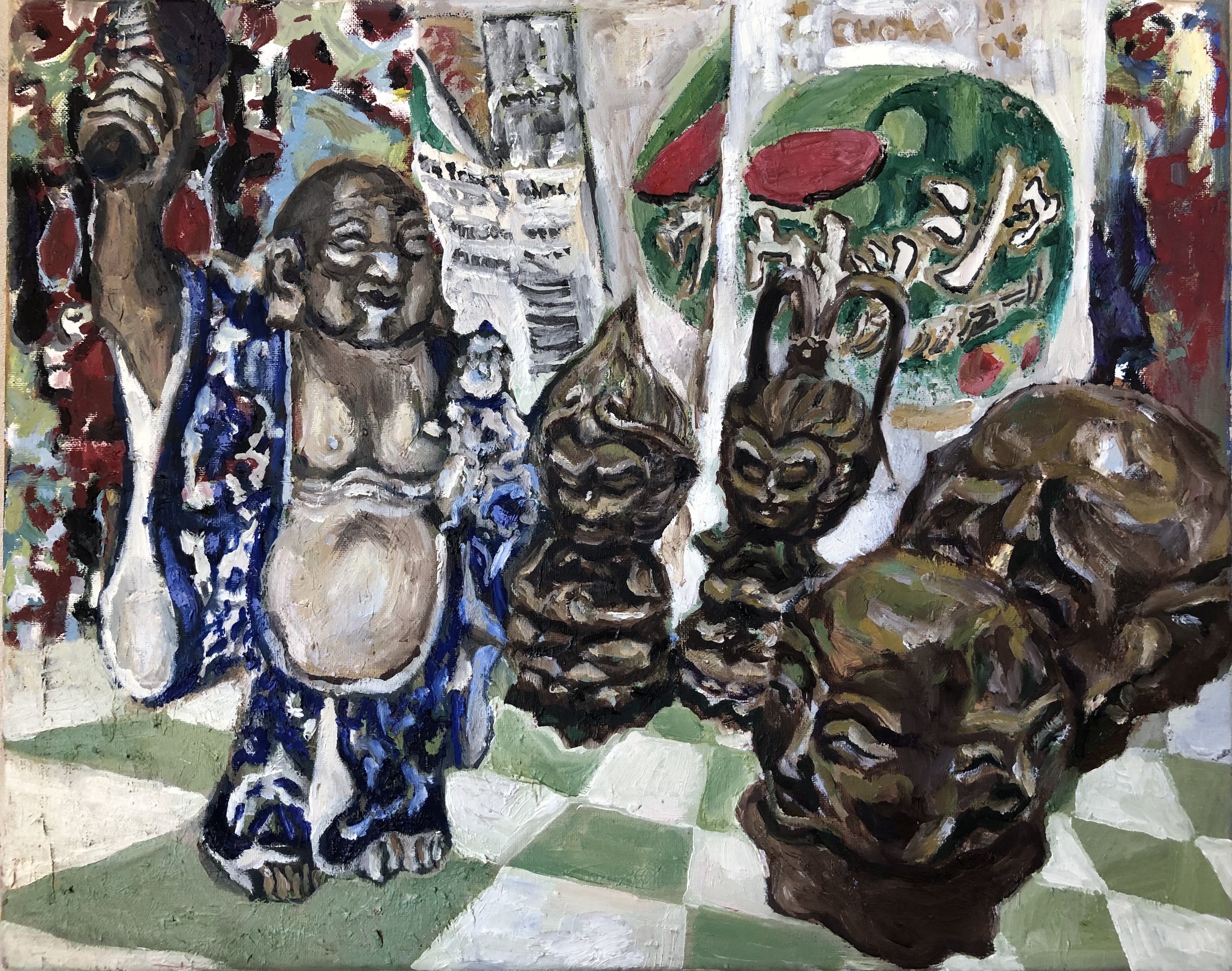 Chinatown Curiosities, 2023. Oil on canvas

Chinatown Curiosities draws on childhood memories of visiting Chinatown with my grandfather and being enthralled by the colorful toys, food, etc.